Homegoods really delivered last weekend. I found three adorable things that I could not leave without.
1. Quatrefoil urn: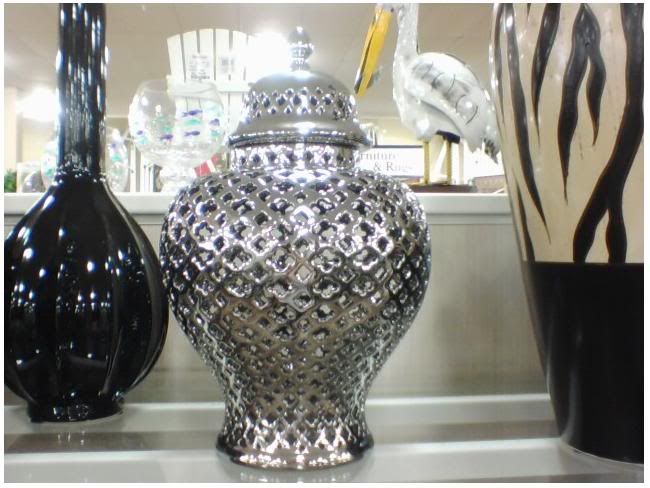 My immediate plan was to paint this baby yellow and add a laquer coat. But the silver is starting to grow on me. We shall see if I go crazy with the paint this weekend. $39.99
2. Cute side table/stool that Imma use as a night stand: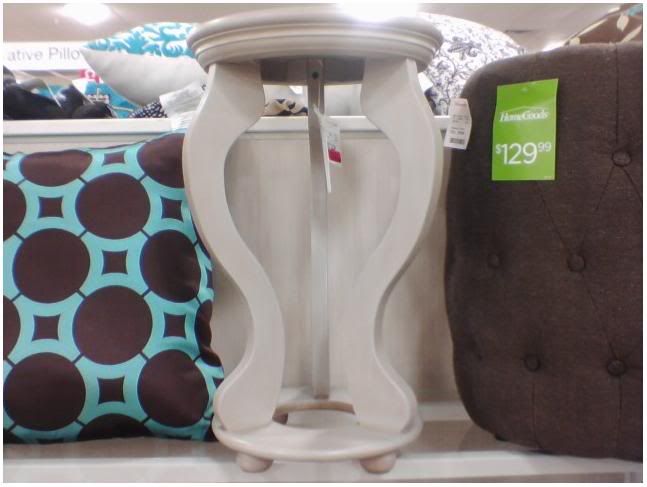 It was $35 on clearance! The grey is lovely but won't work for my bedroom. Trying to decide on a color.
3. Sweet little bust:
I've been on the hunt for one of these for a while. This one is petite and makes me laugh because the ponytail bun style is basically what I rock daily and doesn't strike me as a hairstyle used in the ancient days of busts and robes. She was marked at only $12 and I got 20% off that because of some black marks on the front edge which are hardly noticeable and might scrub off.
A couple other acquisitions will be featured soon but they were not part of the Homegoods loot. Also in the works is some DIY art. WHO KNOWS how this will turn out.