Target has had more than the usual amount of good stuff lately. This adorable collection by D-Signed for girls is full of trendy but easy to mix basics. How cute is that blazer?
It's surprising how much better the women's clothes look in person than on the website. There really are some super cute, decent-quality pieces. Here are a few things I talked my sweet mom into grabbing for herself at the store the other day.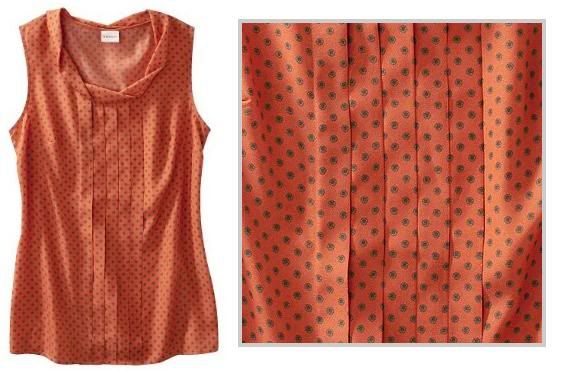 If the detail was clearer you would see that those round medallions are teal blue and kelly green. We paired this tank with a rolled-sleeve teal cardi that hangs long and grey or khaki trousers. I will have to get pics of her modeling later.
This next tank also looks stunning with the same teal cardi and neutral pants. The fringe of round cut-outs (I want to call them paillettes but obviously they aren't shiny) is the prettiest detail in person. This top looks expensive and has a cute bronze ball button in the back.
The next combo we came up with was a cool abstract print tee and a lemon cardi. Paired with dark jeans.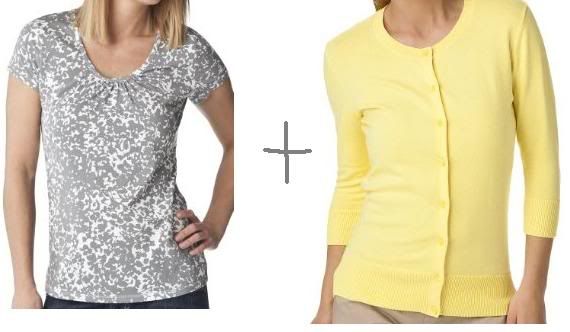 She also snagged this:
and I took this one for me...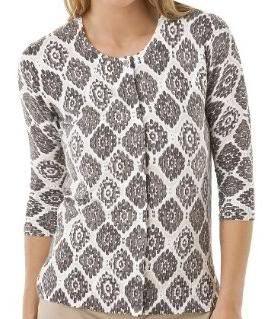 Here is an unexpectedly nice classic piece if you don't already have something similar. Great for now or layering year-round.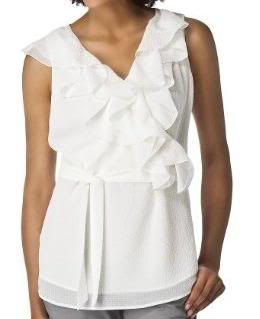 Update on the nightstand from Home Goods: Painting commenced right away, but the heat dome has prevented any painting outside for awhile. I'm hoping there will be a few minutes of painting time in the next couple nights to finish it up so I can post the results early next week.