Tonight I finally uploaded a few pics from the holidays. This year, family came to visit for New Years instead of Christmas.
The table looked a little sparse this time around. A centerpiece was forgotten, but somehow I liked it anyway. Usually I go for color, but white and gold were calling.
My table is the Irish farmhouse from WSH years ago. I adore the width of it...when it isn't so decorated, you can fit tons of food in the middle. The chairs were a cheap thrift store deal. Three of the cane-backs are ripped, so slipcovers had to happen. I loathe those slipcovers now and am debating whether fixing the cane or padding and upholstering would be worth it or whether I should spring for new chairs altogether.
The dishes are plain white Ikea. The goldware was a wedding gift for my parents back in the Jurassic period. I totally rolled with un-ironed napkins. The runners I cut from this gold burlap-ish stuff.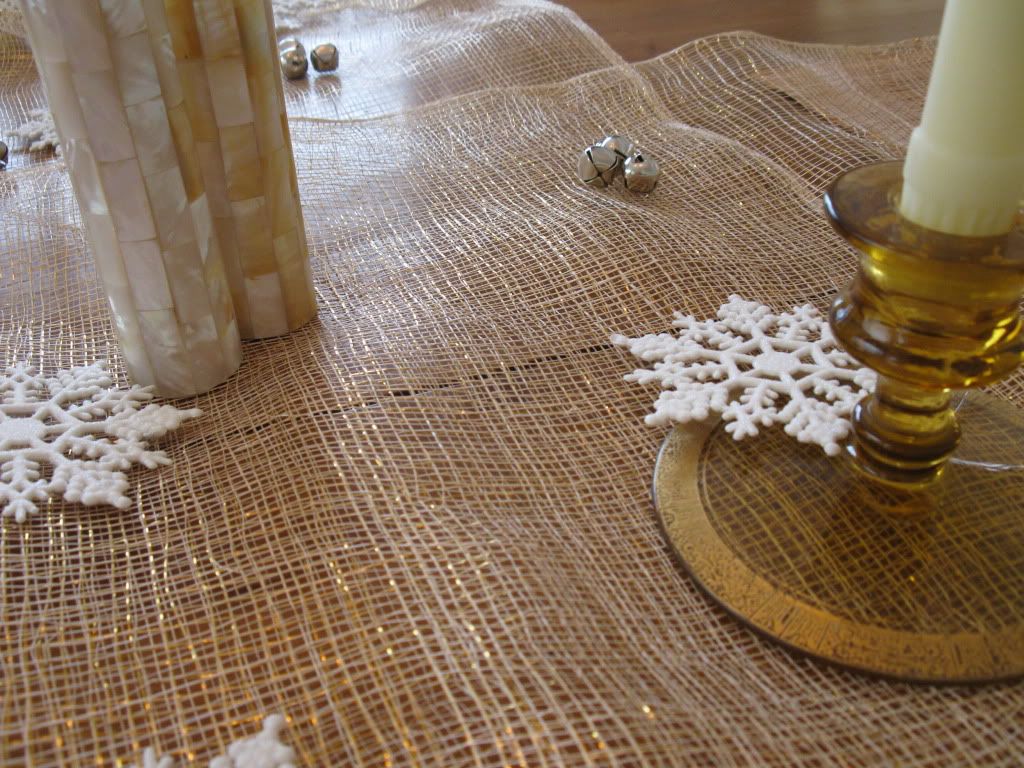 These gold candlesticks were my late adopted grandmother's (she was a much-beloved neighbor). I tossed on some snowflakes and jingle bells and was done!
The wreath was extra large and fragrant this year, and we found the prettiest silvery-green ribbon. Unfortunately it was past its prime by the time I got a shot of it. Ignore the ugly rental-house door.