I've been having lots of fun on Olioboard, and will be posting the results for a while. This moodboard could work year-round, but the smoky-clear drum on the pendant says cozy winter to me, and the amazing mirrored coffee table feels festive. Where I live, orange trees are bearing fruit now. If I wasn't trying to keep my aquisitions to a minimum while renting, citrus trees would definitely be a living room feature here.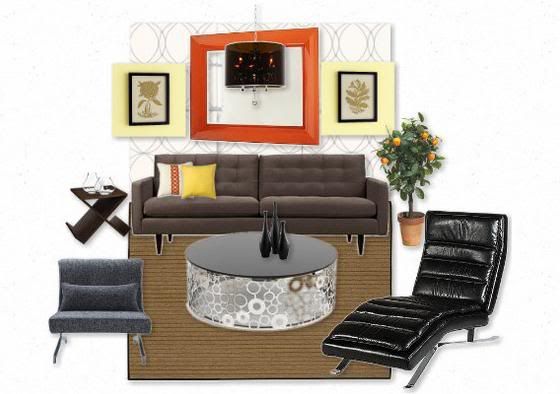 Disappointingly, Olioboard is not on top of updating their stuff...the only item I could still find available was the lovely drum pendant. It is called Callima, by Hampton Bay, and $229 at Home Depot. But it wouldn't be too difficult to find similar pieces I'm sure.
How do you feel about a modern tropical holiday season?