I'm not talking about Frye. I'm not even talking about Target knock-offs of Frye. I'm talking about British skincare products that are more amazing than my face,
for
my face.
I know I said a gift guide for the home was coming up, and it is, but tonight my skin feels like baby skin and it wants to give credit where credit is due. So here is the all-star line-up: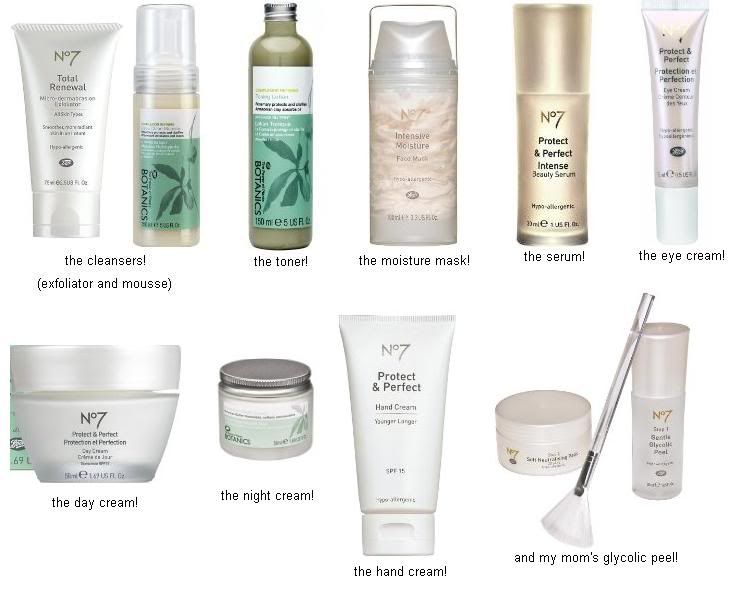 Yes, I'd buy stock if I could afford it. I can't even afford this stuff all of the time. And there are
more
Boots goodies I want to try, like the Protect and Perfect body lotion.
Sometimes I cheat on Boots with my other lover, Neutrogena alpha-hydroxy face lotion...that's miraculous stuff. And Aveeno and Jergens have some spectacular body lotion. And there's this caffeinated eye cream I'm hooked on, but can never remember the name of...
But basically, Boots and I are celebrating our one-year anniversary of love and lust. I'm pretty sure I still have the honeymoon glow.
I buy my Boots at Target.